AVLOK 2 -Valve Manifolds offer safety and reliability in a general purpose design. The simple 2- Valve Configuration allows for easy block, bleed and calibration of a static pressure transmitter or gauge. Valves are available with either metal seats or replaceable soft seat inserts. Connections are 1/2 female NPT on all three ports.
 Connection : 1/2″ Female NPT to 1/2″ Female NPT.
 One-piece, high strength body construction for safety no welding used.
 Stems feature an non-rotating top with an easily replaceable soft insert.
 Bonnet lock pin prevents accidental valve disassembly.
 316 stainless steel construction for superior corrosion resistance.
 Bonnet-to-body seals are metal-to-metal-no O-Rings used.
 Mounting holes provided for self supporting applications.
 100% pressure tested for shut-off and at all seals.
 Manifolds feature at 4:1 safety factor.
No.
Description
SS316
VALVES
BRASS VALVES
1.
BODY
316SS
BRASS
2.
NUT
316SS
BRASS
3.
FRONT FERRULE
316SS
BRASS
4.
BACK FERRULE
316SS
BRASS
5.
STEM
316SS
316SS
6.
PACKING RING
316SS
BRASS
7.
PACKING
TFE
TFE
8.
PACKING GLAND
316SS
BRASS
9.
PACKING NUT
316SS
BRASS
10.
LOCK NUT
316SS
BRASS
11.
HANDLE
STANDARD
P.C
P.C
ALTERNATIVE
316SS(BAR)
BRASS(BAR)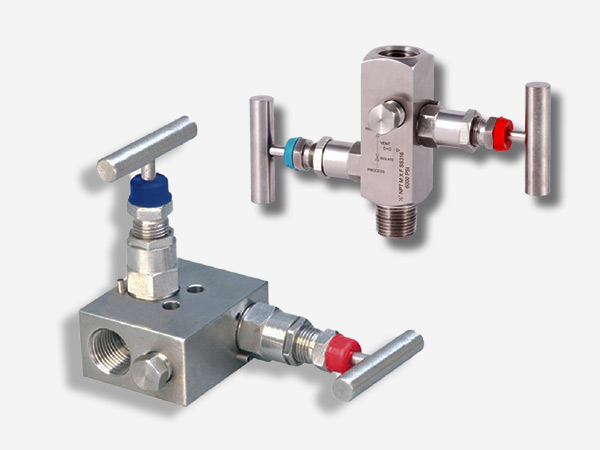 All Dimensions are for reference only, and are subject to change without prior notice. Sizes and types other than featured above are available on request.