Precision Test Pressure Gauges
Judicial mix of men and machinery enables us to provide an extensive range of precision test pressure gauges. Designed in line with various industrial standards, these gauges are widely used for gaseous  and liquid media, particularly for testing and calibration, extremely accurate, these gauges are provided with adjustable knife-edge pointer and mirror bands on the dial which ensure precise readings and eliminate parallax error. Available in 63 mm & 150 mm sizes.
The precision test pressure gauge has the following features :
Ranges: Pressure up to 1400 kg/cm, Vacuum and Compound Ranges
Case and Bazerl(IP-65) : SS 304 Crimp type, Snap action Bayonet
Accuracy: ± 1% of fsd
Mounting: Direct with bottom entry, Direct with back entry, Flush Panel with back entry (Three hole panel or bracket type)
Wetted parts: Stainless steel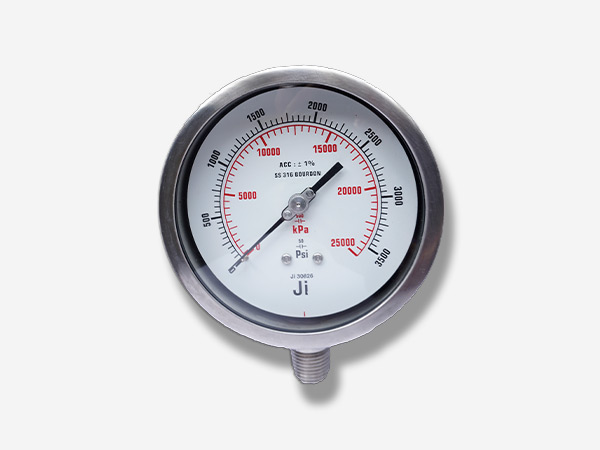 All Dimensions are for reference only, and are subject to change without prior notice. Sizes and types other than featured above are available on request.