Differential Pressure Gauges
With the assistance of our advanced technology and experienced workforce, we manufacture and export differential pressure gauges that have gained wide appreciation in the international market. Fabricated using supreme quality material our high on durability gauges are ideal for gauges media and corrosive environment. These pressure gauges are avialble in dial size of 100 mm and 150 mm. Or entire range is consistent in performance and accurate in construction.
Our range finds wide application in:
Accuracy: + 1.6% of full scale
Dial size: 100 mm & 150 mm
Case 7 Bezel(IP-65): SS 304 Snap action Bayonet type
HP/LP Chambers: SS 304/SS 316
Movement: SS 304 Pressure Element: SS 316L Single Diaphragm
Pipelines and Transmission Stations
Ring Static: Viton Pressure : 10 time of scale of rang
Mounting Scale Range: Directs Surface 250 rnm Wc to 6000 rnmWc up to 10 Kg/cm2
Window Sealing: Toughened /Safety glass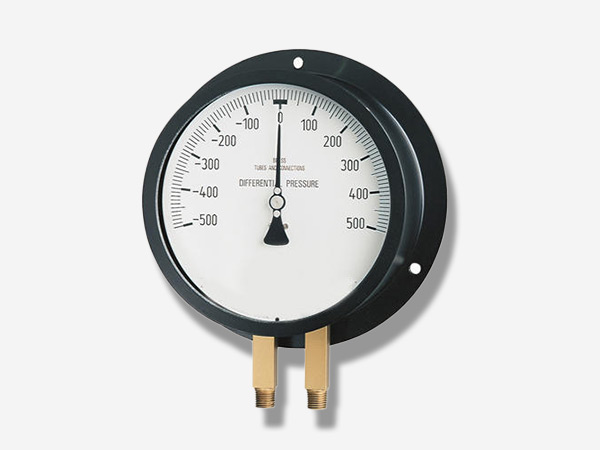 All Dimensions are for reference only, and are subject to change without prior notice. Sizes and types other than featured above are available on request.